Resources. The key for efficient performance is a choice of adequate personnel fit for the task.
Depending on your needs, we provide comprehensive solutions, support with planning, installation,supervision, commissioning of wind farms or, as a minimum, provide you with fully reliable, certified wind turbine technicians with in-depth knowledge of WTG's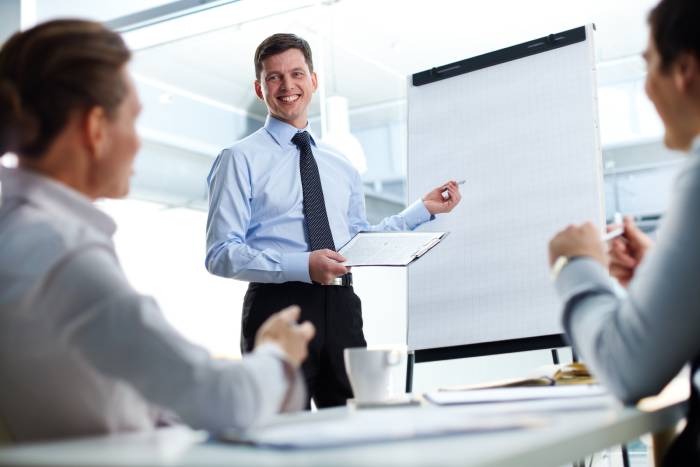 the Project Manage generally manages projects from start to finish, beginning with a thorough review of every aspect of the particular project in order to determine a list of responsibilities. A Project Manager monitors and directs, in collaboration with his PMT, (Project Management Team), all on-site activities to ensure objectives are accomplished within the prescribed time-frame and budget parameters
The project manager's prime responsibility is to ensure that assigned projects produce the required deliverables within the defined quality, time and cost constraints, and to facilitate the full realization of the benefits defined for the project. This person is usually single point of contact for the Customer.
is the person that undertakes civil responsibility for the construction process, but more importantly, delivers the client indispensable technical support for the project based on years of practical experience. The main fields of activities are organising the construction site, technologically sequencing the work, direct supervision of the construction work, taking care of the building log book, material control, accounting, safety, security and environment, quality assurance and control, planning and contract administration.
Construction supervision is a responsibility of the Construction Manager who is supported by Civil Works Manager and Electric Works Manager.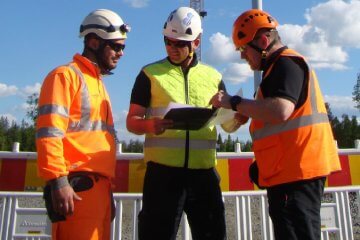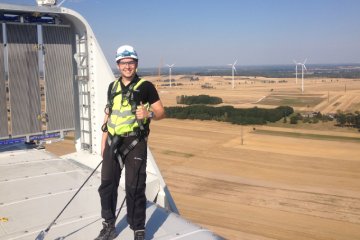 are part of the site-management team, and take on some of the responsibility for security, health and safety, and organizing and supervising materials and people.
Site engineers mark out the site, make sure designs are applied correctly and liaise with main and sub-contractors and the site manager. Regular liaison with the client, its representatives, and any consultants is another key part of the job.
serves as management's on-site representative on a day to day basis. Their responsibilities may vary from one project to another. The Site Clerk must have a good understanding of all aspects of construction, although technical skill in any particular construction trade is not necessary.
The Site Clerk must maintain a holistic view of the project, while appreciating the details of various parts of the work. The Site Clerk deals with all on-site documentation, such as delivery dockets, timesheets, health & safety certificates etc. as well as handling all site enquiries.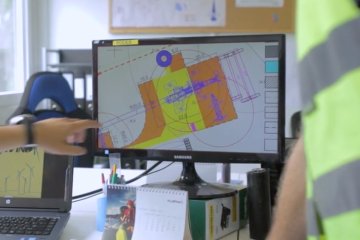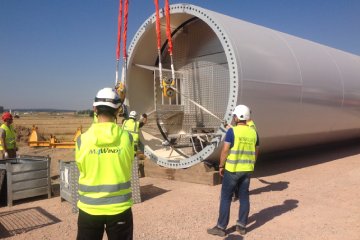 Quality, Health, Safety and Environment is vital not only due to its basic function but also because of the additional value it brings to the economical parameters of the project.
Appropriate quality procedures give us a certainty that further wind-farm maintenance costs will be limited. As wind farms are considered purely ecological projects, special attention is also paid to environmental aspects. We implement the proper QHSE standards by following Polish and European Technical Norms as well as IEC Standards.
act as day-to-day managers for turbine installation on a construction site, and as the main source of technical advice and quality control for everyone working on it. If technical or any other problems crop up, it is up to the site supervisor to resolve them. Site Supervisors are the experts and know their turbines inside out.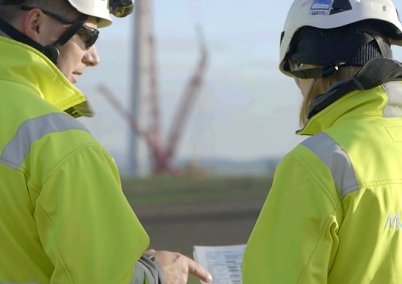 Address
M4Wind Nowicki Petters Sp. k.
ul. Arkońska 36
71-470 Szczecin
NIP 851-316-62-47
(+48) 91 881 80 88